Company - Meditations
Explore posts from the Descartes Labs team.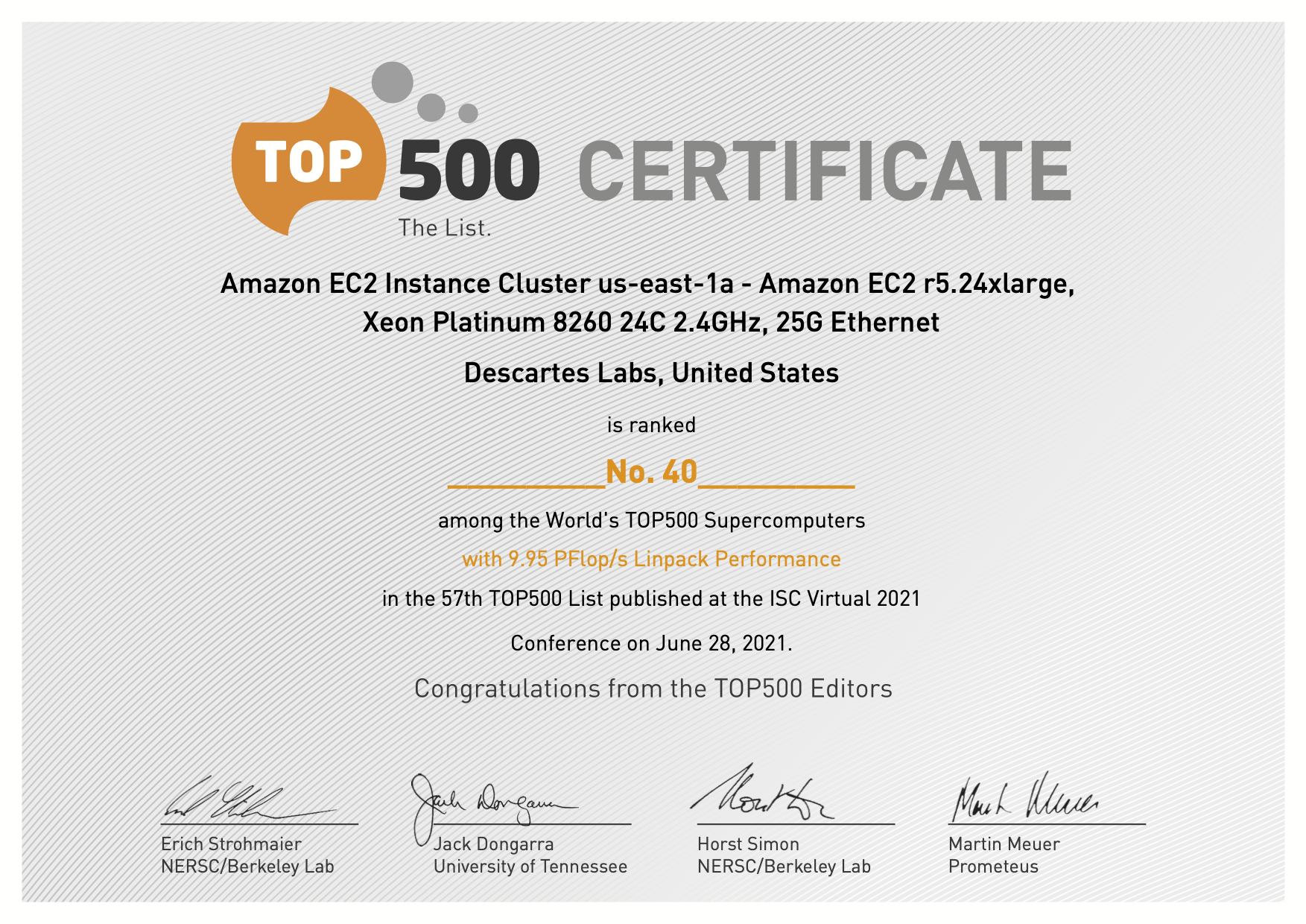 Descartes Labs uses Amazon Web Services, Inc. (AWS) to run a 9.95 petaflops High-Performance LINPACK (HPL) benchmark, placing it #40 in the June 2021 TOP500 ranking. The company improves on its previous AWS-based 2019 TOP500 submission (1.926 petaflops, #136) by 417% in HPL performance and 96 ranking spots in only two years.