Article category: Science & Technology
High-Resolution Satellogic Imagery Now Available Through the Descartes Labs Platform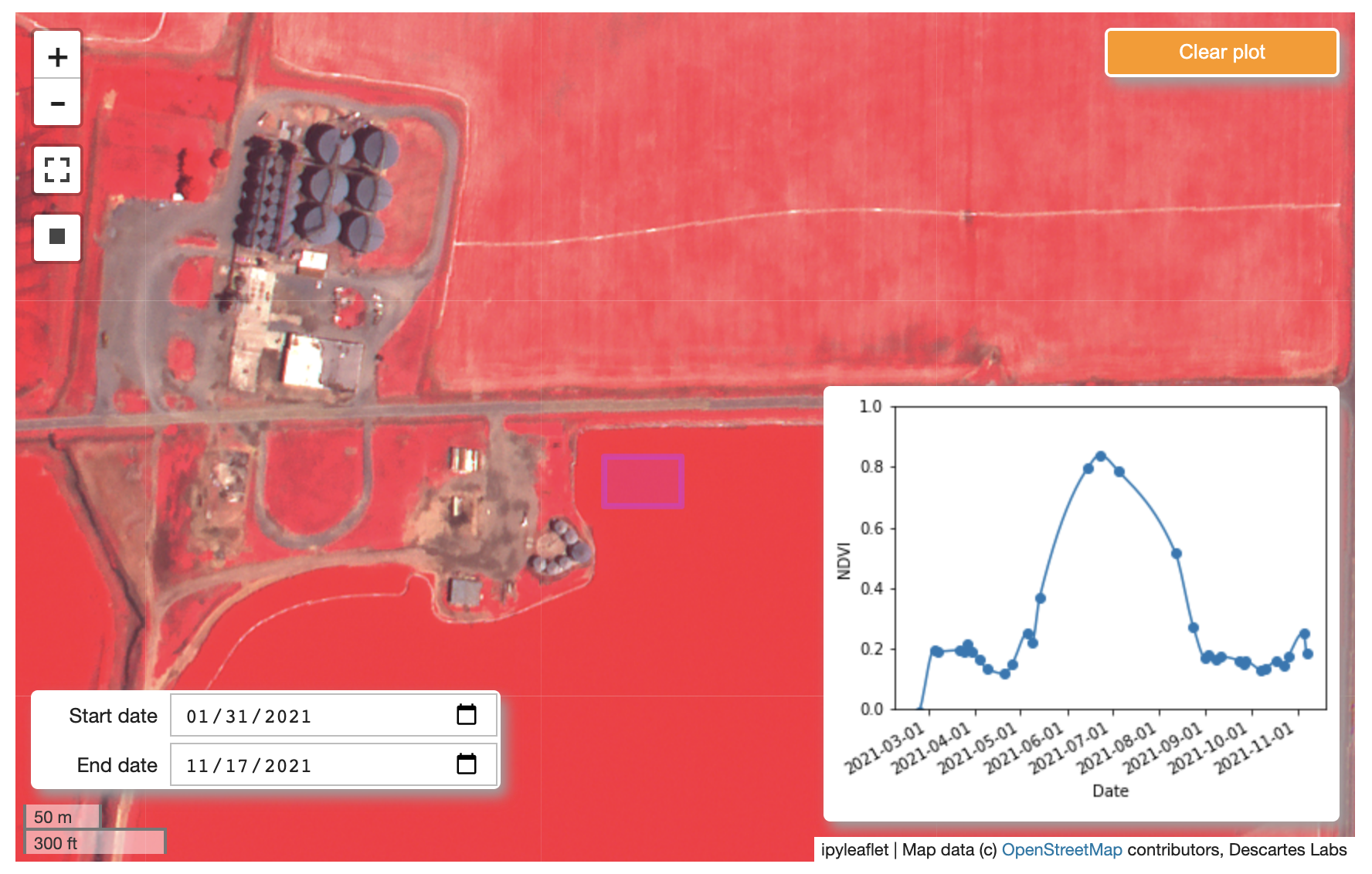 Today, we're excited to announce a new partnership with Satellogic that brings sub-meter, high-frequency satellite imagery to the Descartes Labs Platform. With 17 satellites and counting, Satellogic is capable of providing up to four revisits each day for any location on Earth, adding critical context and source data for any geospatial solution.
As one of the only sub-meter imagery providers capable of providing daily updates at an affordable price point, Satellogic plans to extend its offering into the future with over 100 operational satellites by the end of 2023 and over 300 by the end of 2025.
Satellogic data fulfills the need for an up-to-date premium optical data source that can be collected quickly and loaded onto the DL Platform to enhance any analytical solution. Customers can access the data seamlessly as part of their workflow and turn high-quality imagery into powerful analytics without the typical data management headache.
Potential applications for Satellogic data include:
"Tip-and-cue" workflows with complementary sensors to provide detailed views of land-use change
High fidelity field delineation and crop health monitoring
Enhanced spectral analysis for near-mine exploration
Global facility activity monitoring with intraday revisit
Data fusion with SAR, geolocation, and other optical datasets
The Satellogic constellation includes sub-meter multispectral and 29-band hyperspectral on every satellite, providing a rich dataset that can be used on its own or as a fusion layer for the 100+ datasets available through the DL Platform. Satellogic's data can be selected on a per-scene or per square kilometer basis or collected on-demand for custom imagery over any area of interest.
Additionally, by exposing R&D access through our internal science team, Descartes Labs can assist customers by testing out use cases before purchase commitments are made in order to remove the uncertainty that often surrounds large imagery investments.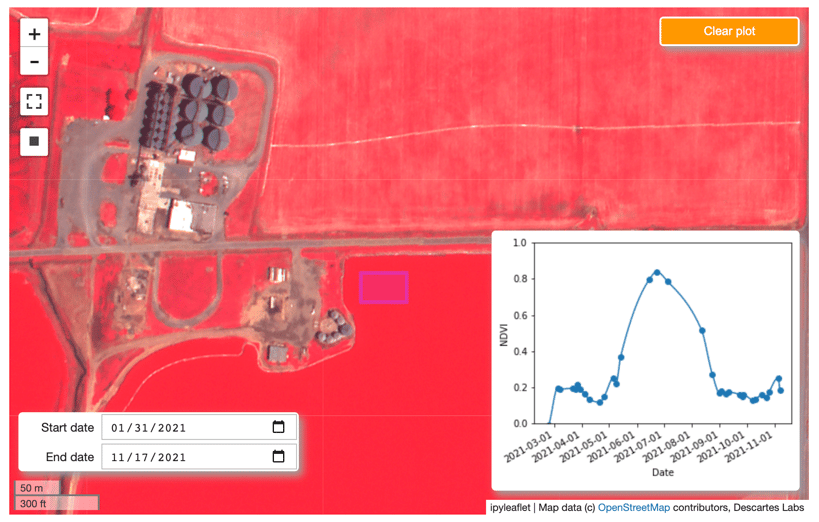 By combining Satellogic's breadth of high-resolution data with the petascale analytic capabilities of Descartes Labs, customers can extract sub-meter geospatial intelligence, run time series analysis, and fuse everything together to automate the entire analytics process. Get in touch with us to learn more about adding Satellogic data to your analytic workflows.
---
About our partner: Satellogic
Founded in 2010 by Emiliano Kargieman and Gerardo Richarte, Satellogic is the first vertically integrated geospatial company, driving real outcomes with planetary-scale insights. Satellogic is building the first scalable, fully automated Earth Observation platform with the ability to remap the entire planet at both high-frequency and high-resolution, providing accessible and affordable solutions for customers.
Satellogic's mission is to democratize access to geospatial data through its information platform to help solve the world's most pressing problems including climate change, energy supply, and food security. Using its patented Earth imaging technology, Satellogic unlocks the power of Earth Observation to deliver high-quality, planetary insights at the lowest cost in the industry.
With more than a decade of experience in space, Satellogic has proven technology and a strong track record of delivering satellites to orbit and high-resolution data to customers at the right price point.
To learn more, please visit: http://www.satellogic.com