Article category: Consumer Goods
Workshop Highlights: Leveraging Sentinel-1 for Agricultural Insights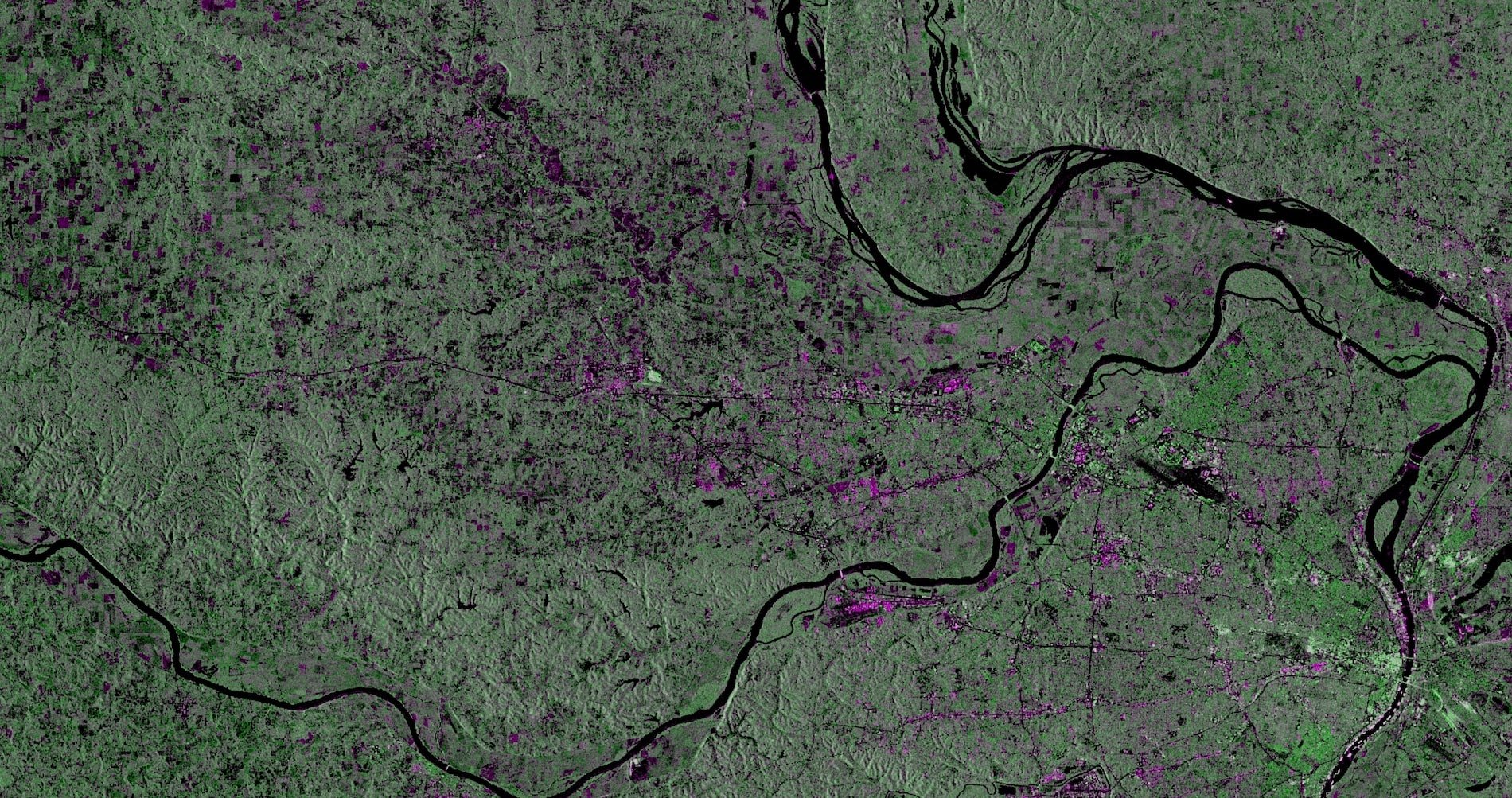 In a recent technical workshop, we took a closer look at how to use Sentinel-1 and data products within the Descartes Labs Platform for agricultural use cases. This article highlights a few main points including a couple of short video clips from the workshop—showcased by our main speaker, Dylan Rich, Data Scientist at Descartes Labs. For the full webinar, access it here.
Deriving valuable insights for agriculture
Synthetic aperture radar (SAR) is a novel dataset that enables deep exploration across a broad range of agricultural applications. But working with powerful SAR sensors like Sentinel-1 can be challenging, often requiring significant processing to derive valuable insights.
Let's begin with defining what SAR is. View this video clip for a quick explanation by Dylan.
SAR and InSAR data on the Descartes Labs Platform
We've simplified working with S1 data by processing the entire catalog available from the European Space Agency (ESA), from raw data (SLCs) to a variety of derived level 1 and 2 data products. These data products enable rapid iteration in research and development workflows.
The video below provides an overview of the Descartes Labs Catalog and data products available.
Backscatter and coherence data
Two primary data products most relevant to agriculture include backscatter and coherence data. View the videos below to learn about each.
Here is a backscatter data visual example:
Here is a coherence data visual example:
Agricultural use cases
In the video below, we focus on three examples to show how we can build models and apply them to derive meaningful applications across agricultural use cases. The examples we go over include crop classification, tillage, and cover crops.
It's important to keep in mind that these examples are not end all be all solutions. We are demonstrating that you can use them very effectively for these types of applications. At Descartes Labs, we enable our customers to be able to take datasets and do novel work with it. In some instances we have built world class models — a great example of that is our Deforestation models that we run based off of datasets we have on our platform.
For a more in-depth look at our examples and how these were built including a lively Q&A portion, watch the full webinar.
Ready to learn more?
Leverage the Descartes Labs Platform to accelerate data science and develop models with cutting edge data and research. Our clients and partners have the ability to work directly with our Applied Science team to implement the latest research at scale.
To learn more about how to apply our data for your needs, reach out to us to discuss.